Kid's Night Out (Muncy Campus)
Friday, October 13, 2023, 5:30 PM - 8:30 PM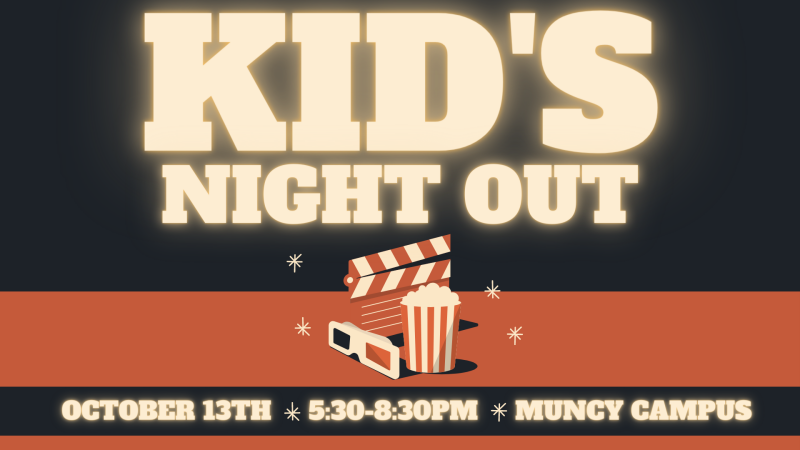 This event is FREE for kids ages 4 through 12 years old to enjoy a movie on our big screen. Food and drinks will be provided!

Crossroads values the importance of building stronger marriages and we encourage you to use this time for a monthly date night!

You can register online or at your campus Connection Center.

When you register online, the contact information should be the parent/guardian's name.