Next Steps (Both Campuses)
Sunday, May 16, 2021, 11:30 AM - 12:30 PM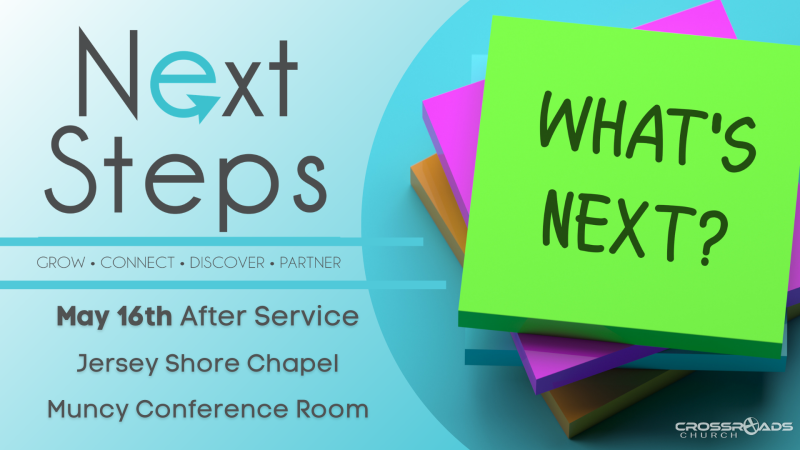 Please sign up if you are interested in taking the Next Steps in your journey to partner with Crossroads Church. This event is for anyone who wants to learn more about Crossroads, the vision, discover our five core values, and how to get plugged in.

Time: After Service

Locations:
Jersey Shore Campus Chapel, 1454 S. State Route 44 Highway, Jersey Shore, PA 17740
Muncy Campus Conference Room, 628 E Penn St, Muncy, PA 17756

Who: Anyone

Snacks & Childcare Provided

You can sign up at the Connection Center of your campus or online. If you have any questions, please contact Kay at 570-398-5533 or email her at .